Volume 17 – March 2022
Greetings from DISG Secretariat
Dear readers,
From 1st March, Japan's border controls have been eased significantly, and I am pleased to see that social and economic activities are being maintained and cross-border travel is increasingly expanding across many countries in ASEAN, while still facing the number of COVID-19 cases at a high level. I hope these positive trends will give impetus to the deepening of economic relations between ASEAN and Japan.
The following are the main contents of this month's newsletter;
- Upcoming DISG 9th webinar regarding AJIF and AETI
- Results of the 3rd CEFIA Government-Private Forum
- Executive summary of AETI seminar on 25th Feb
- Business Matching in Green Sector between ASEAN and Japanese Companies
Like many of our readers, we are deeply saddened by the situation in Ukraine, but also enormously encouraged by the hope that international solidarity is bringing. I pray for peaceful days to return quickly.
KOBAYASHI Hirokazu
Chair of AMEICC DISG Task Force
Executive Director, JETRO Singapore
Upcoming 9th DISG Webinar of the Series:
"Japan's New Initiatives AJIF and AETI
- For starting new economic relationship between Asia and Japan -"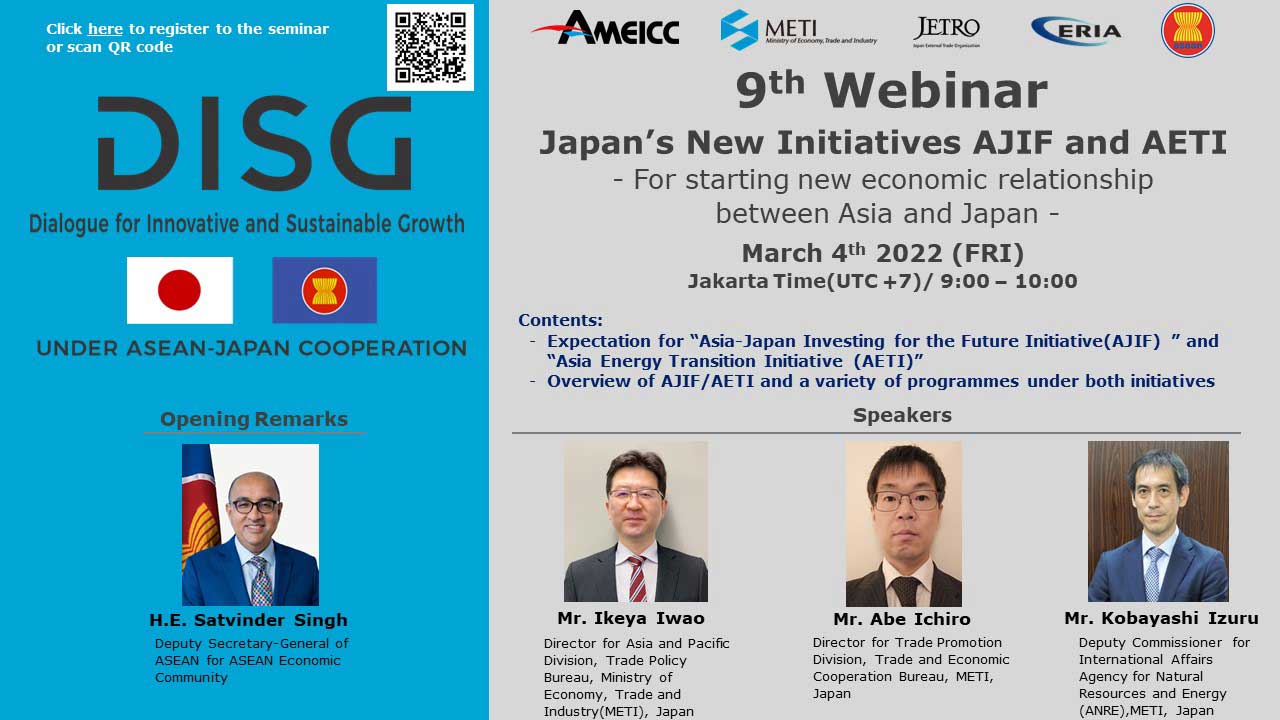 We're pleased to remind you the 9th DISG webinar on the theme of "Japan's New Initiatives AJIF and AETI - For starting new economic relationship between Asia and Japan -" to be held 9:00-10:00 AM(UTC+7) on 4th March (FRI).
In this webinar, we will introduce more specifically about Japan's two new initiatives "Asia-Japan Investing for the Future Initiative (AJIF)" and "Asia Energy Transition Initiative (AETI)" for Asia and ASEAN region.
You'll know not only the concept of this initiative but also what kind of concrete benefits and opportunities for companies in ASEAN such as possible collaboration with Japanese companies. METI, Japan is also putting effort into this initiative, and hope you could register for this webinar! Outline of this webinar is available here.
[Speakers]
H.E. Satvinder Singh, Deputy Secretary-General of ASEAN for ASEAN Economic Community
Mr. Ikeya Iwao, Director for Asia and Pacific Division, Trade Policy Bureau, Ministry of Economy, Trade and Industry (METI), Japan
Mr. Abe Ichiro, Director for Trade Promotion Division, Trade and Economic Cooperation Bureau, METI, Japan
Mr. Kobayashi Izuru, Deputy Commissioner for International Affairs, Agency for Natural Resources and Energy (ANRE), METI, Japan
[Registration]
Register here
※Participants are encouraged to enter questions when registration! Speakers will answer during the webinar as much as possible.
Result of the 3rd CEFIA Government-Private Forum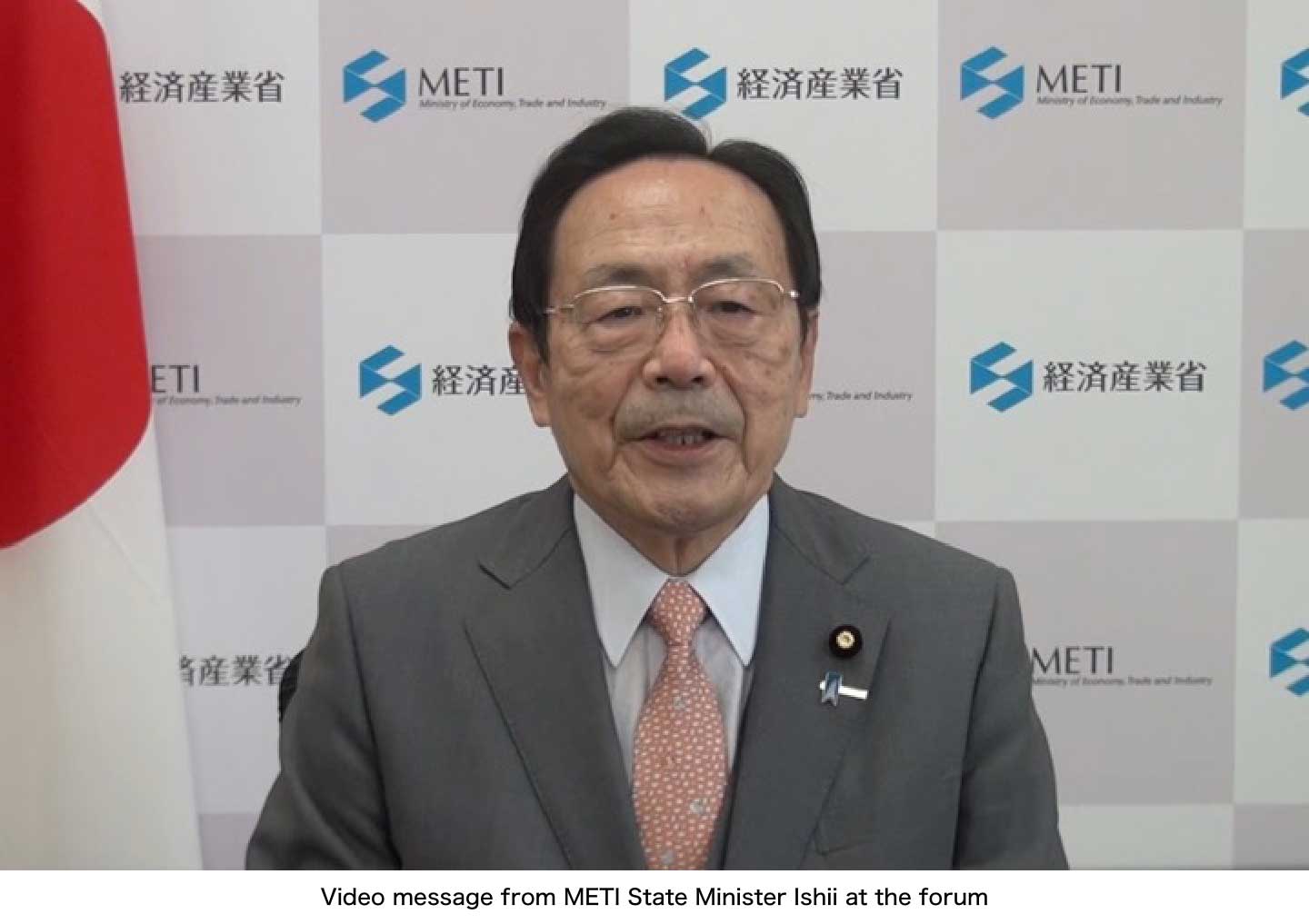 (Photo: METI) https://www.meti.go.jp/english/press/2022/0224_002.html
CEFIA (Cleaner Energy Future Initiative for ASEAN) is an initiative proposed by the government of Japan to advance the dissemination of decarbonization technologies and establishment of related policies and systems under the leadership of businesses with the aim of promoting energy transition and decarbonization in the ASEAN region. It began in September 2019.
On 21st February (Mon), the 3rd CEFIA Government-Private Forum was held (hosted by the Energy Commission of Malaysia via online conference). Representing the Japanese government, METI State Minister Ishii delivered special remarks via video message at the start of the forum and introduced: (1) around 50 million USD worth decarbonization projects to be implemented through CEFIA's framework that will help reduce around 1 million ton-CO2 equivalent in total to 2025, (2) the use of CEFIA's activities to promote and spread awareness of transition finance to achieve realistic decarbonization and energy transitions in the ASEAN region, and (3) the development of a roadmap to contribute to APAEC, ASEAN Plan of Action for Energy Cooperation.
Within the forum, participants from the Japanese government and ASEAN region government organizations, private companies, and financial institutions held active discussions over three sessions. The topics were flagship projects to advance the introduction of decarbonization technology, the CEFIA Collaboration Roadmap, and financing decarbonization projects.
For more details, click here.
Executive Summary of AETI Seminar on 25th February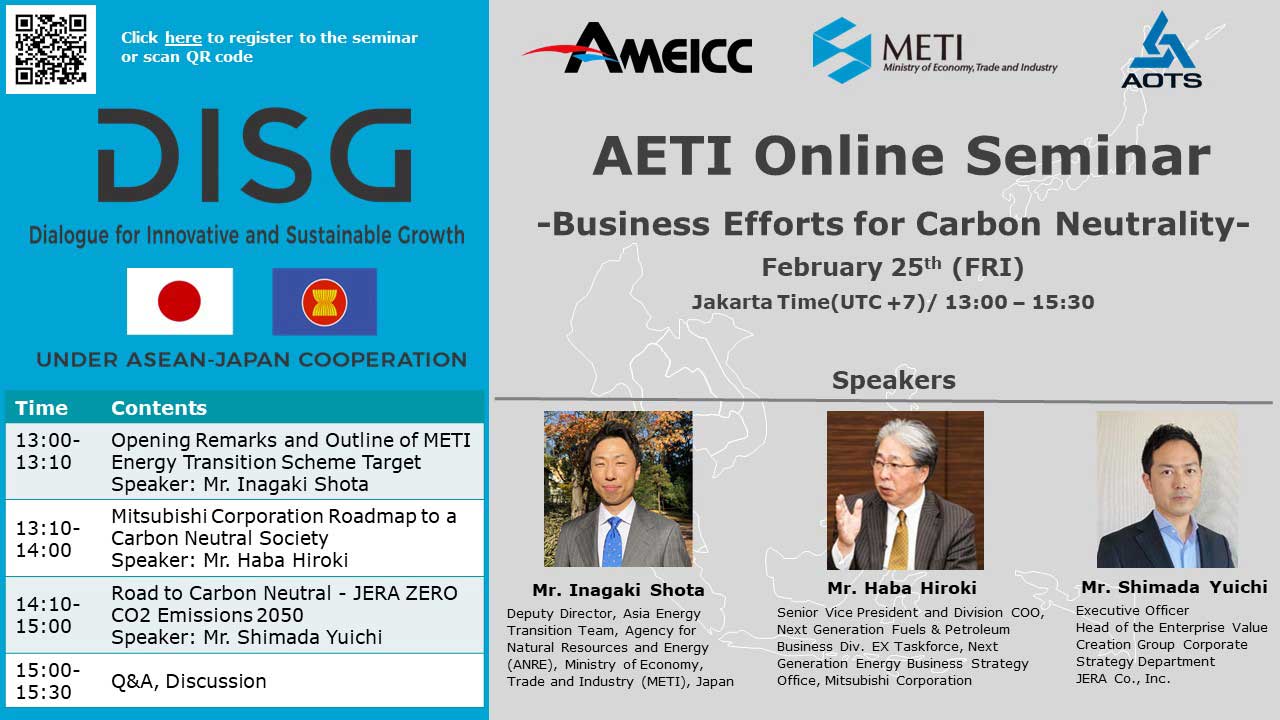 We, AMEICC Secretariat, cooperated to hold "AETI Online Seminar -Business Efforts for Carbon Neutrality-" on Friday, 25th February 2022, hosted by the Association for Overseas Technical Cooperation and Sustainable Partnerships (AOTS) and Ministry of Economy, Trade and Industry (METI), Japan.
As a part of AETI, this seminar provided participants with a comprehensive understanding of the concept of realistic energy transitions. Also introduced related technologies, activities, and efforts by the Japanese Government, Japanese companies which can be applicable to each Asian country. The detailed summary will be uploaded to the DISG website soon, hence please look forward to it!
[Agenda & Speakers]
Opening Remarks and Outline of METI Energy Transition Scheme Target

Mr. Inagaki Shota, Deputy Director, Asia Energy Transition Team Agency for Natural Resources and Energy (ANRE), Ministry of Economy, Trade and Industry (METI), Japan

Mitsubishi Corporation Roadmap to a Carbon Neutral Society

Mr. Haba Hiroki, Senior Vice President and Division COO
Next Generation Fuels & Petroleum Business Div. EX Taskforce, Next Generation Energy Business Strategy Office, Mitsubishi Corporation

Road to Carbon Neutral - JERA ZERO CO2 Emissions 2050

Mr. Shimada Yuichi, Executive Officer Head of the Enterprise Value Creation Group Corporate Strategy Department JERA Co., Inc.

Outline of this seminar is available here.
Business Matching in the Green Sector
between ASEAN and Japanese Companies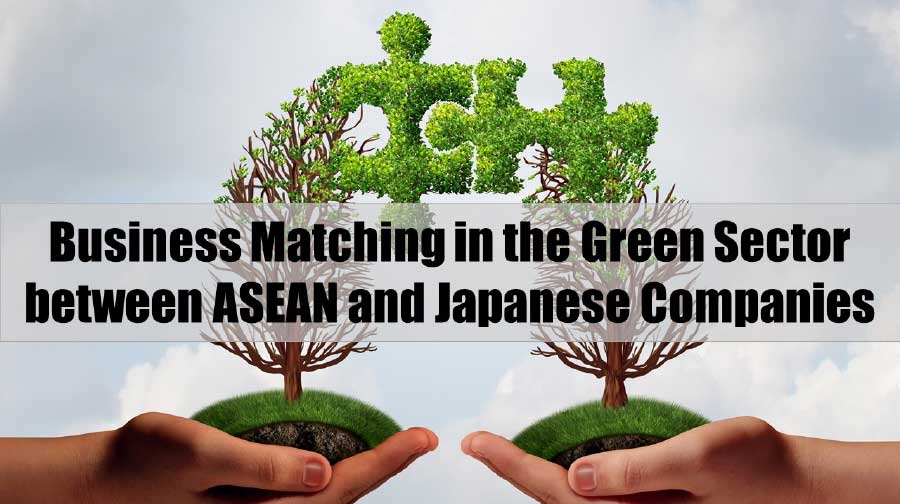 In December 2021 and January this year, The Japan External Trade Organization (JETRO) conducted a business matching event between Japanese companies and ASEAN companies in the green sector for the first time.
This business matching is a new project inspired by a proposal from ASEAN Secretary-General, H.E. Dato Lim Jock Hoi. JETRO, together with the Federation of Japanese Chambers of Commerce and Industry in ASEAN (FJCCIA), holds an annual dialogue with the ASEAN Secretary-General. During the dialogue, H.E. Dato Lim suggested that ASEAN incorporates the technologies and best practices of Japanese companies.
Twenty Japanese companies participated in this business matching event. These companies have products and technologies that help reduce carbon dioxide emissions or improvement of the environment. As a result of the many business meetings, now have succeeded in matching 15 ASEAN companies from 6 ASEAN countries, creating a partnership between ASEAN and Japanese companies in the green field.
For more details regard to the products and technologies of Japanese companies with which have made progress in business negotiations, please see here.