Introduction of ADX Project 5: Toyota Tsusho Corporation (Tourism & Mobility)
ASEAN-Japan collaborations on challenging DX projects
It was announced last October that 23 demonstration projects were selected as a first round of the Financial Support Program, which was designed to strengthen Asia Digital Transformation (ADX). AMEICC Secretariat is interviewing several Japanese companies selected for this program and Toyota Tsusho Corporation, established in 1948, a general trading company of Toyota Group that promotes business development in automotive, machinery, energy, electronics and consumer services, is the fifth interviewee. The company aims to develop and provide a "MaaS (Mobility-as-a-Service)" application which enables tourists to plan itinerary seamlessly from choosing destination, arranging means of transportation to purchasing tickets in Cambodia.
Interviewee: Mr. Takanori Kondo
from Toyota Tsusho Asia Pacific Pte.Ltd.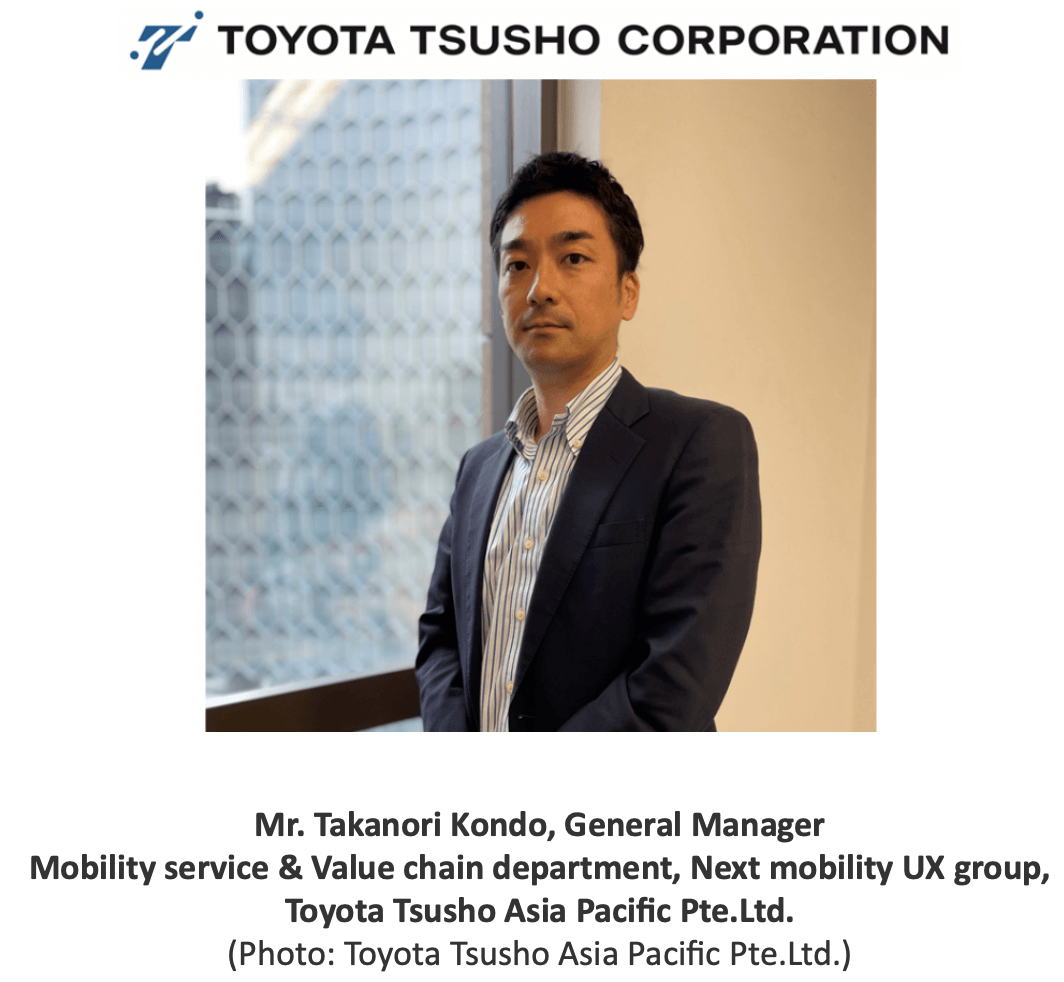 Q :
Why did you choose Cambodia?
A :
We established a close relationship with Cambodia through having done business focusing on automotive for about 50 years (since 1967). For the past couple of years, we have been actively planning to develop new mobility service business in Cambodia's main industry, "Tourism". To increase tourists' satisfaction and expand customers, we plan to effectively connect mobility and tourism services. We decided to launch our demonstration project on mobility service at tourist destinations in Siem Reap as the city, becoming a model city for ASEAN Smart City Network in 2019, showed interest in solving urban issues with cutting-edge technologies such as smart mobility technology when we talked about our plan.
Q :
What do you think are the challenges surrounding Cambodia's tourism industry, and attractive points in developing business in Cambodia?
A :
Although Siem Reap has amazing tourists' spots such as Angkor Wat Ruins, we see two major challenges in terms of tourism and mobility. First, there is a room to increase flexibility in the tourists' itinerary, which enables them to better see what Siem Reap has to offer. Currently, most tourists go around the "recommended route" (recommended by the local taxi drivers etc.), with rented cars or by local taxis (Tuktuk) and it is often difficult for them to flexibly choose the tour routes. In addition, it takes some time to purchase tickets. As a result, tourists are not able to fully enjoy and experience other parts of Siem Reap. The low number of people returning to Siem Reap as well as the short average length of stay show people do not know there are more to Siem Reap than Angkor Wat Ruins. Secondly, there is a room to narrow the gap between supply and demand on the tourist services. The service providers and the government are not getting enough information on the movements and flow of the tourists, therefore sometimes not being able to provide what's needed by tourists. For example, although there are some great spots along the way to Angkor Wat Ruins where a lot of tourists pass through, there are not so many services at these spots to make them stay and enrich their travel experience.

Cambodia has also many attractive points. The average age of its population is young among ASEAN countries, with high economic growth rate and increasing domestic demand. The country is also rich in tourist attractions (specially Angkor Wat Ruins) which were developed with a long history. Prior to COVID-19 crisis, the number of first-time visitors had been steadily growing; therefore, once we overcome the crisis, our new approach will help gain new customers, likely to make great impact on local economy and generate profit for business.
How the application benefits tourists, service providers and government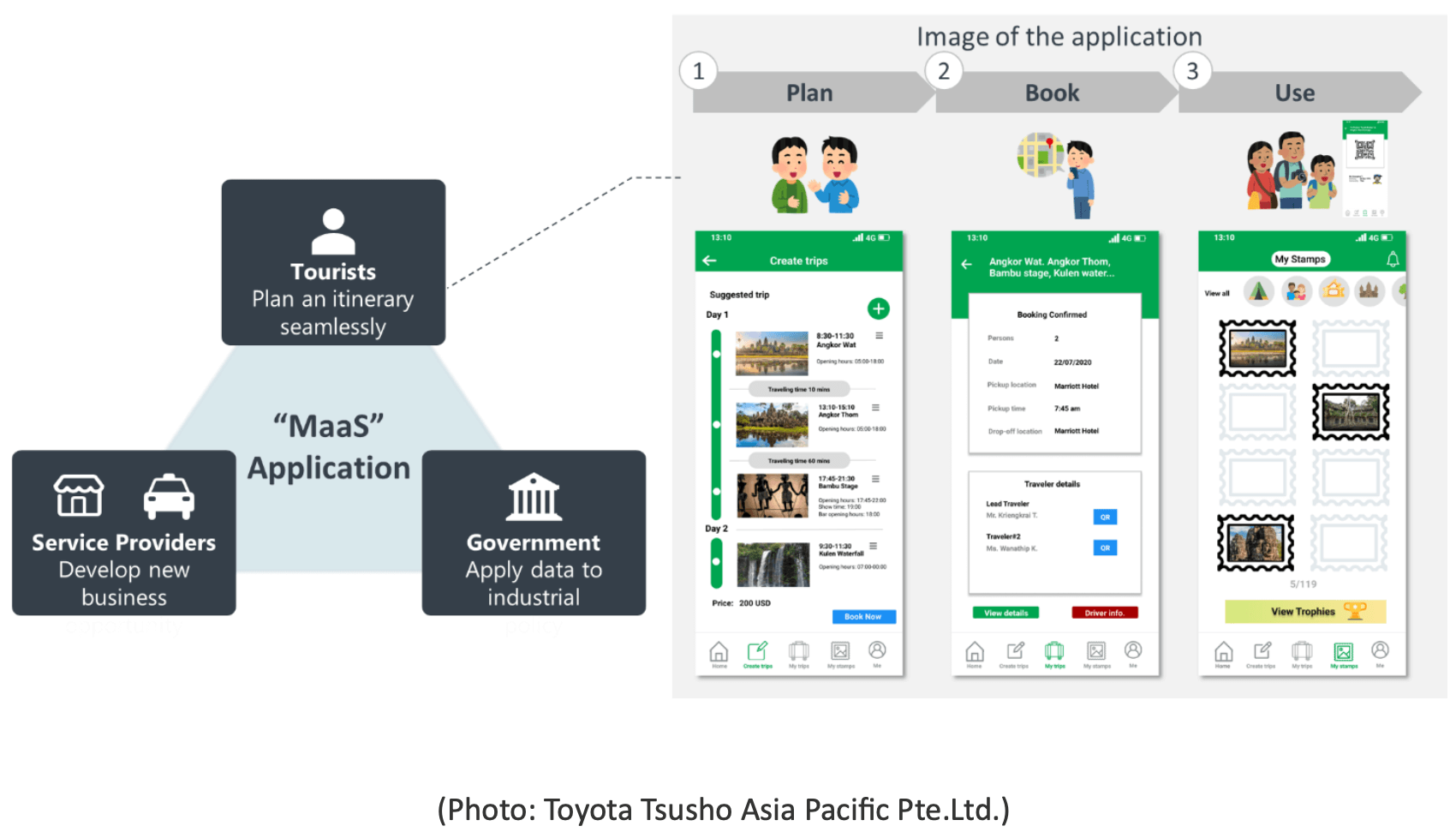 Q :
What are the innovative features and uniqueness of these solutions?
A :
First of all, an attempt to provide seamless travel experience in terms of mobility through MaaS is in itself something new. Specially under the COVID-19 crisis, more and more tourists prefer to travel in smaller groups, rather than large groups. This means we will see demand increase for services like ours, which allow tourists to have flexible itinerary. Secondly, we have the latest findings of the mobile tourist services through demonstration projects conducted in Japan. These finding can be used for further development of the application. Thirdly, not only tourists interview surveys but also tourism experts (with more than 10 year of experience) involvement enables us to better understand supply and demand of tourist services.
Q :
Why did you choose Angkor Enterprise as a partner for this project?
A :
Angkor Enterprise is an indispensable partner when providing mobility services targeting people visiting Angkor Wat Ruins, since it is the only company in charge of managing tickets and the sites as a national company of Cambodia. On top of that, we are both working towards revitalizing Angkor Wat Ruins, and we agreed on examining the possibility of combining our application with Angkor Enterprise's plan to digitize the ticket sale.
Q :After the success of this project, what are the next steps and future prospects?
A :
We need to concentrate on establishing our "MaaS" business model for Cambodian tourism first. Once that has been successfully implemented, we would consider expanding to other ASEAN countries. When that happens, we believe the key for success would be customization based on each country's infrastructure.
Comments from Siem Reap Governor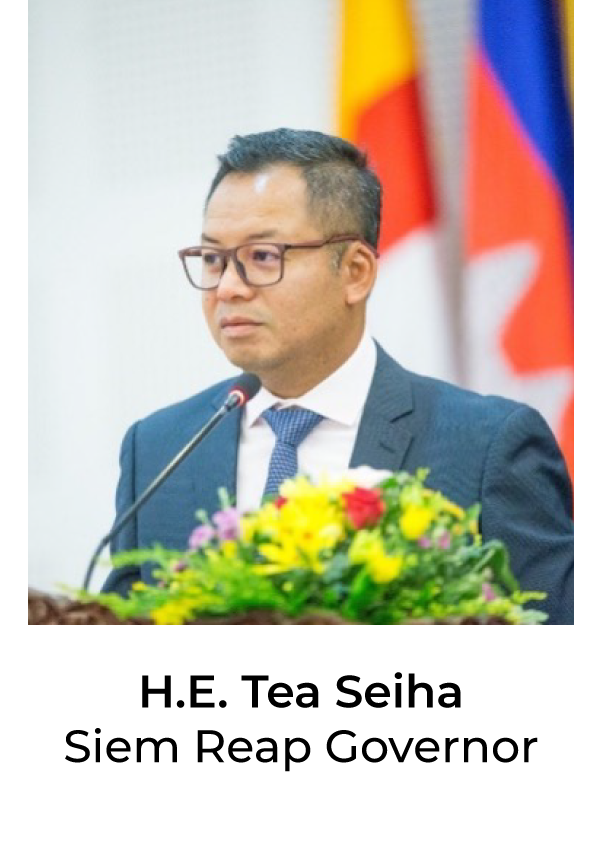 This project is in line with the idea of organizing a smart city in Siem Reap, as well as contributing to the development of the tourism industry focusing on the Angkor heritage site. Provincial Administration supports the investment and cooperation in Siem Reap.