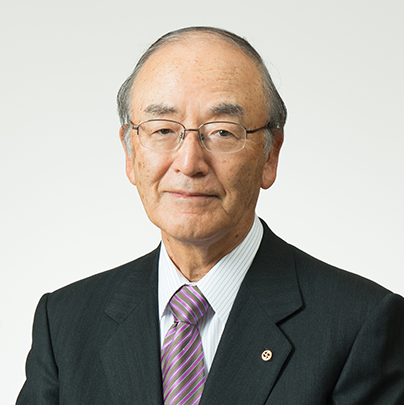 Mr. Mimura Akio
Chairman, the Japan Chamber of Commerce and Industry (JCCI)
The Japan Committee of the ASEAN-Japan Business Council (AJBC), of which I serve as Chairman, promotes mutual friendship and understanding between the business communities of ASEAN and Japan as well as mutual trade, investment, industrial cooperation and various exchanges. We have been carrying out these activities for 40 years, ever since representatives from the Japanese business community visited the ASEAN countries in February of 1977. Furthermore, in April 2017, the ASEAN-Japan Innovation Network (AJIN) was established by 11 Japan-ASEAN economic organizations, with us as the coordinator. This framework promotes cooperation and collaboration in fields related to new industry creation and innovation. Through our activities to date, we are keenly aware of the opportunities in the ASEAN region and its strong growth potential, as well as the potential for new innovations to emerge through collaborations with Japanese companies.
This year, companies around the world were severely impacted by the COVID-19 pandemic, and they are now seeking to respond flexibly to the ever-changing business environment and risks. This renewed awareness of the needs to accelerate digitalization, quickly train and supply human resources for that purpose, diversify and strengthen the supply chain, and create additional value through innovation. In response to this awareness, the ASEAN-Japan Economic Resilience Action Plan was issued in July of this year, and the Dialogue for Innovative and Sustainable Growth (DISG) was launched.
In line with this framework, we will cooperate with the business communities of the ASEAN countries more than ever before to promote networking and dialogue, and to propose policies on social and economic issues. It is my sincere hope that the various activities of the organizations involved in this framework will generate synergies with each other to achieve rapid, sustained economic growth in the ASEAN region.